Welcome to Wisembach, have a pleasant stay in our little village in the heart of the Belgian Ardennes!
Caroline & Thierry welcome you to their estate located in a quiet hamlet, surrounded by forests, meadows and streams. Their comfortable gîtes, entirely renovated by them, offer you a moment of serenity in the middle of nature.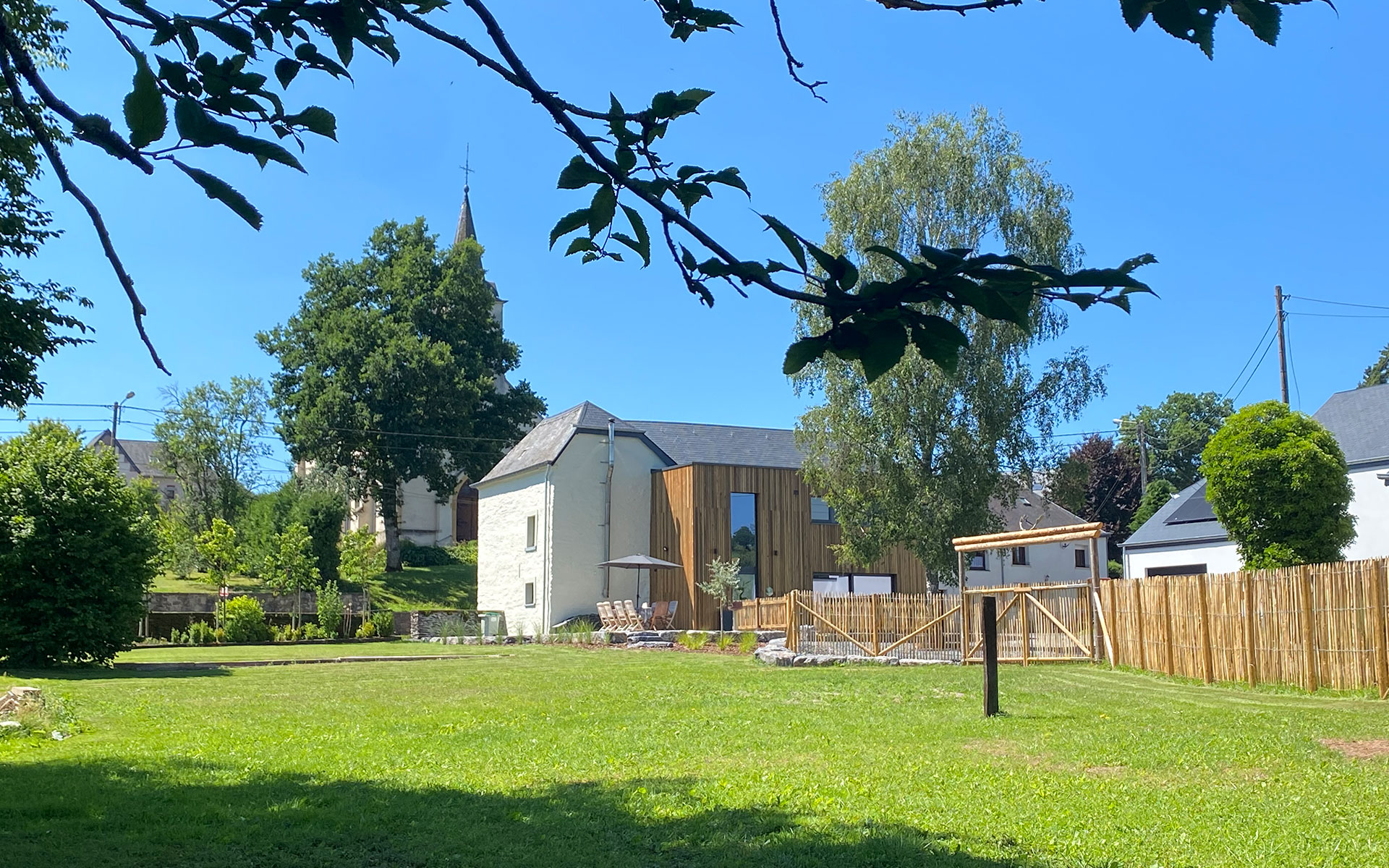 Belgian Luxembourg and its preserved natural authenticity is half covered by forests, a large number of attractions invite you to discover an exceptional environment, a unique heritage, original museums, passionate craftsmen, outdoor activities.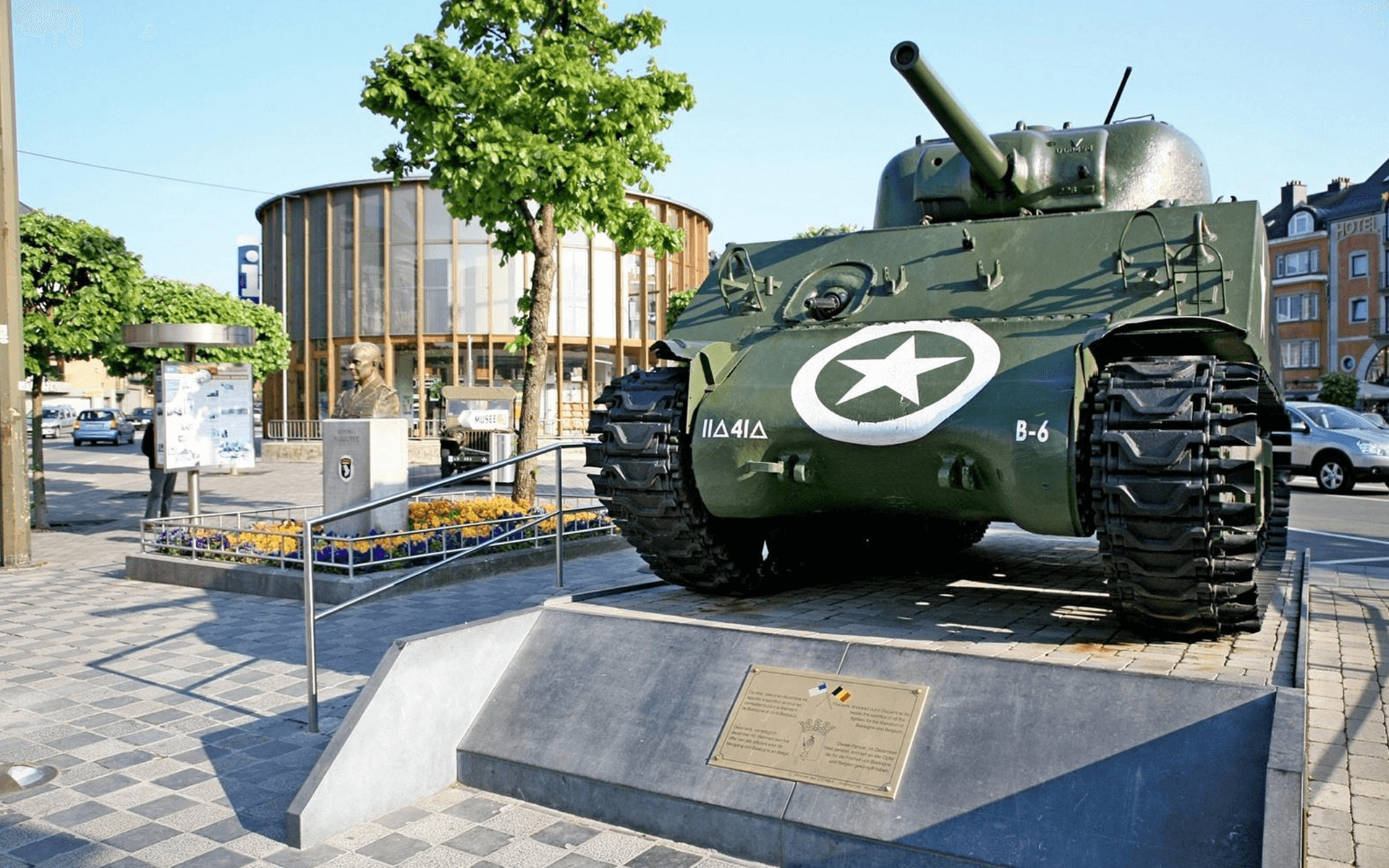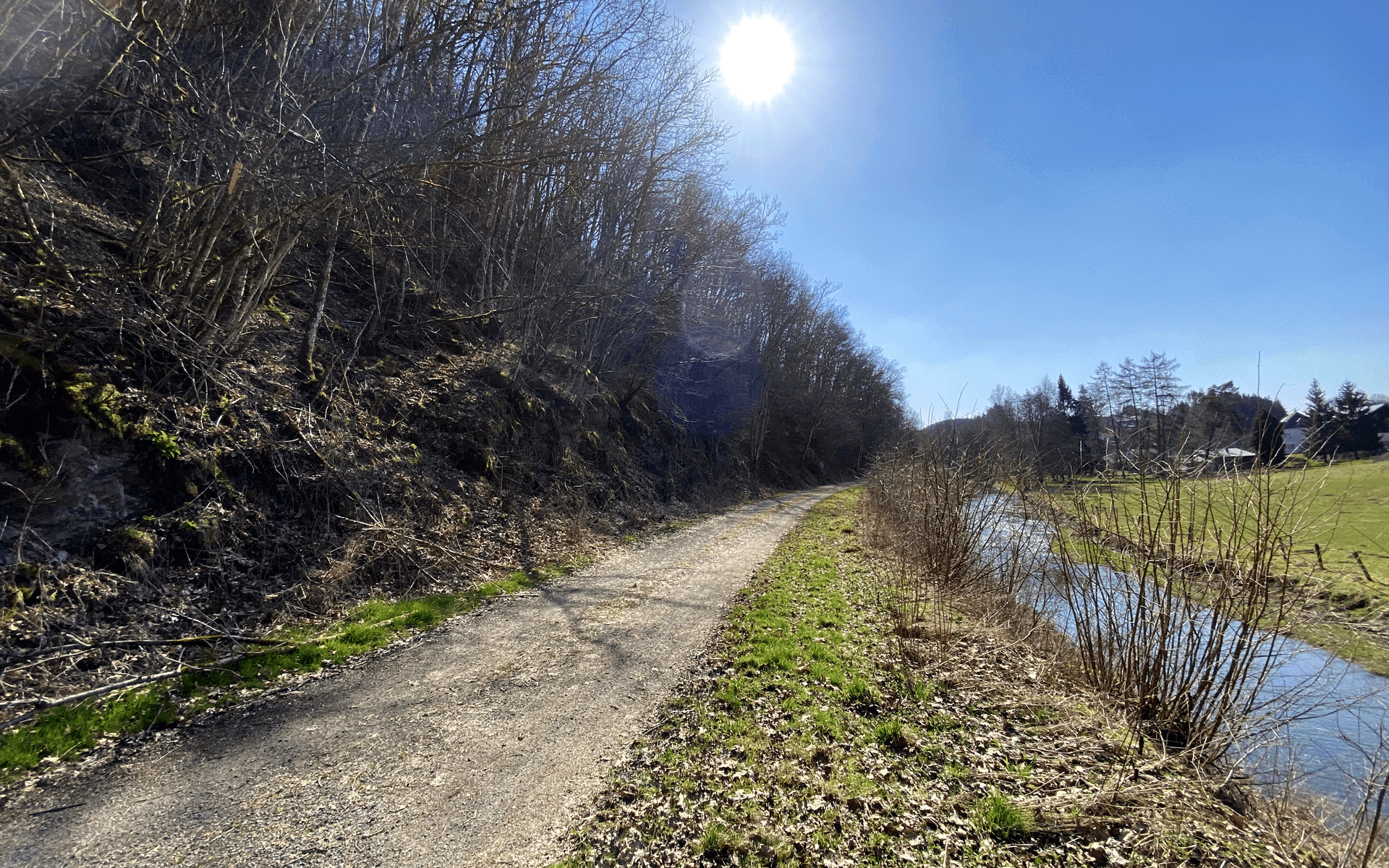 Wisembach is located in the municipality of Fauvillers, which lies on the Ardennes plateau on both sides of the furrow that the Sûre River traces through it, in the centre of the Haute-Sûre Natural Park.
It has 13 villages nestled on the edge of the Anlier forest massif and is a place where life is good: clean villages and hamlets, decorated with flowers or illuminated at Christmas time, wild paths along the Sûre and Strange rivers, disappearing into the heart of the woods, the tranquillity of a rural and neo-rural population that knows how to respect its environment... These are the elements that are a real invitation to discover us.

In superb landscapes that bounce from hills to valleys, alternating between gentle wooded reliefs and deep indentations carved out by the Sûre and its tributaries, Fauvillers is dotted with peaceful villages and hamlets that have preserved an art of living all their own. Lovers of true relaxation will discover vast spaces of preserved nature: a setting for image hunters who will be able to track down an exceptionally rich fauna and flora, in winter as in summer.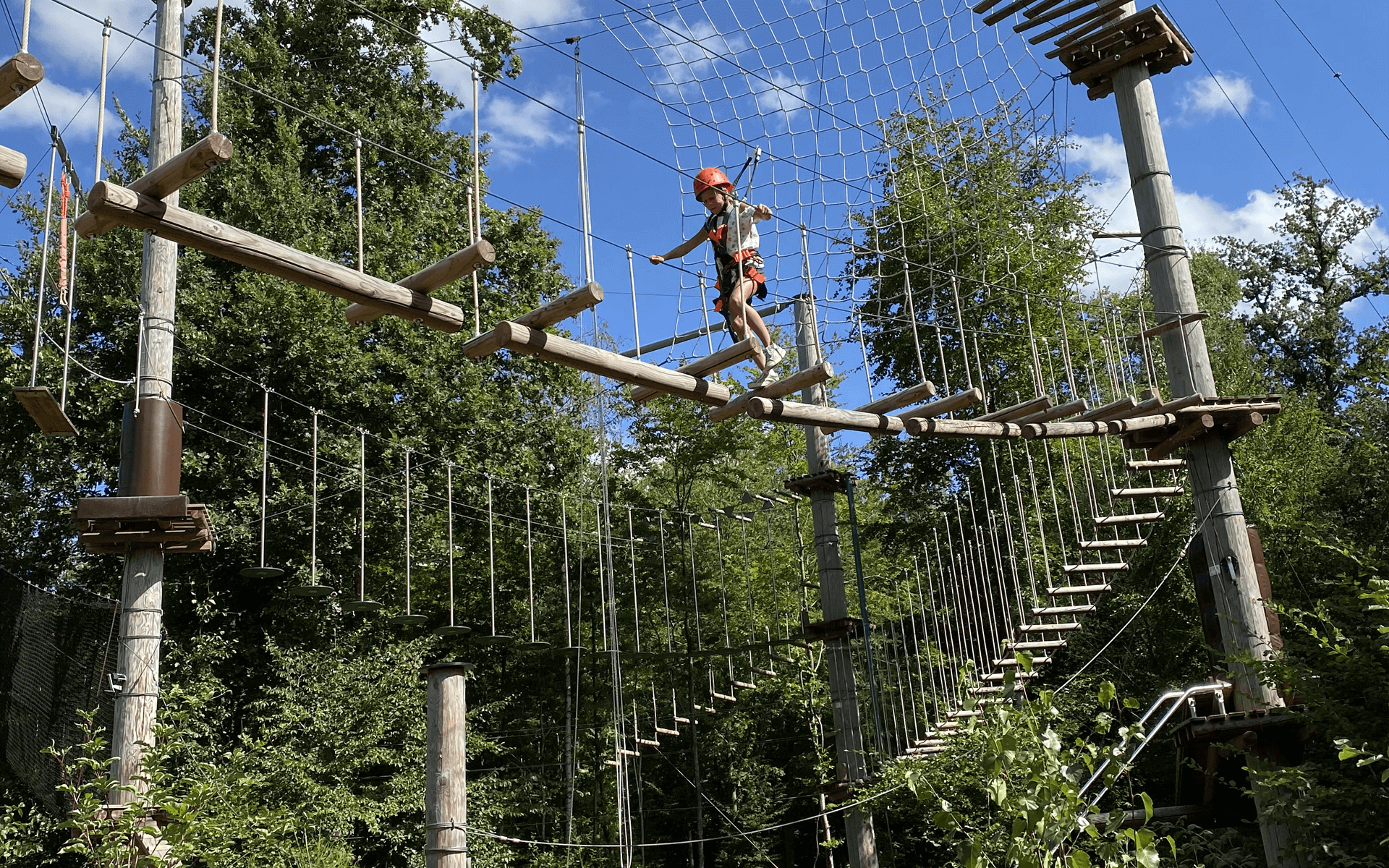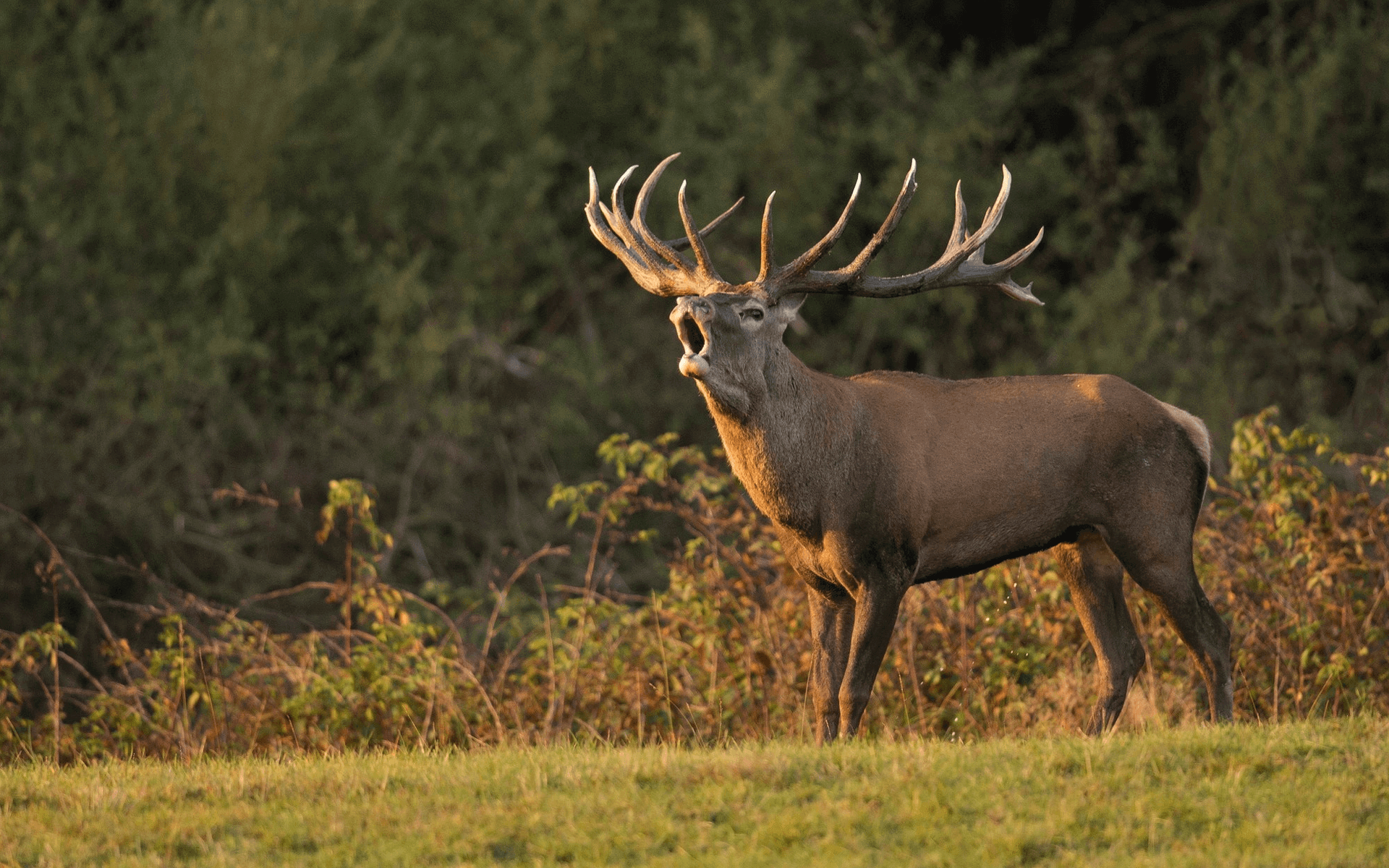 « Fauvillers, Memory of the offensive of December 1944 ": you will discover beautiful landscapes, a large religious and architectural heritage, forests, wild nature, legends, priest's gardens, old wash houses, a hydraulic mill for the production of spelt flour and the pure tradition of craft markets.
As part of the Haute-Sûre Natural Park (80,000 hectares, classified as "Natura 2000"), Fauvillers and its surroundings have become a walker's paradise. Whether on foot, by bike, by car/motorcycle, on horseback or on a donkey, let yourself be transported by the enchantment of the small deserted forest paths along the Sûre and Strange rivers, the chapels, the ponds and rivers... all these elements will seduce you. Marked walking and cycling routes: 120 walks to discover for all levels!

Located in the heart of the Commune, the Domaine d'Oisefagne offers a walk that is accessible at any time of the year, providing everyone with the opportunity to take a breath of fresh air, to recharge their batteries in contact with nature, but also to learn, discover, explore, play and dream.
The Civilian Memory Walk takes you back to the daily life of many civilians during the Battle of the Bulge in the winter of 1944-45 through panels scattered around the villages.